Underfloor Heating in Glasgow North
Have you got cold tile flooring and are fed up of having frozen feet? Have you previously considered getting underfloor heating but aren't sure where to start? Our team of experts at North Glasgow Boiler Repair can install underfloor heating, advise you on the process and answer any questions that you have.
We intall underfloor heating from Glasgow City Center to the West End, Partick and Hillhead out to Clydebank and Knightsbridge, from Bearsden to Milngavie and Bishopbriggs and all surrounding areas in Glasgow North.
Get A Free Quotation
Fill out the form below and we will be in touch as soon as possible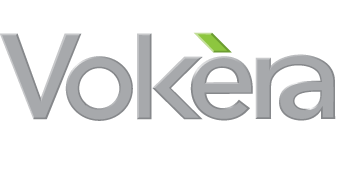 Quality boilers and appliances
A Friendly, Trustworthy Local Company
Highest quality standards
Free Quotation and Survey
What Underfloor Heating Can I Get In North Glasgow?
Underfloor heating is where either a hot water or electrical system is installed in the floor. This process essentially turns your floor into a giant radiator, meaning you can get rid of your old radiators and free up some valuable wall space.
Electrical Underfloor Heating
An electrical underfloor heating system involves the installation of electric wires within or beneath your floors. Heating mats and loose heating cables are placed in your floors to ensure that all areas of your floor can be reached. This means that no matter the shape of your floors, we can tailor your installation to suit your exact needs.
Hot Water Underfloor Heating
Hot water underfloor heating systems involve the installation of a system of pipes filled with warm water that is powered by a heat pump or boiler. The great benefit is that it can be fitted to work off of the central heating system you already have in your home. This may raise the height of your floor, so please consult with our heating engineers and plumbers at North Glasgow Boiler Repair to assess if this solution is right for you.
Customer Reviews
Would Recommend
★★★★★
"
Offered and explained several options and competitively priced. Would recommend this company.
"
-
Jill Wainwright, Knightswood
Excellent Service
★★★★★
"
An excellent service. Changed out the boiler. House warm and shower has more pressure than before. Gave great advice. Would definitely recommend.
"
-
Felix Thomson, Bearsden
Very Happy
★★★★★
"
I was very happy with the work carried out both on my house and the house of my father. We had boilers fitted in both and they were done quickly and tidily even touching up paintwork behind the boiler. My fathers job was bigger than expected but the guys kept to their original quote. Thanks
"
Call Us Now for your Free Quote and Survey
Free Quotation & Free Survey
1 Year Workmanship Guarantee
Save up to £320* on your energy bill
Up to 10 Year Manufacturer Warranties
Highly Competitive Prices
DO YOU WANT TO SCHEDULE AN APPOINTMENT?
Can I Get Underfloor heating in North Glasgow?
Underfloor heating is perfect for preventing draughts and cold spots in your home. While underfloor heating is best installed during the construction of your house or extension, it can, of course, be fitted into an existing home. So whether you're refurbishing or constructing a home, underfloor heating is an option for you!
Contact our team of Gas Safe Registered heating engineers, plumbers and tilers for a quote and plan of how underfloor heating could be installed in your home in Glasgow North and surrounding areas, and soon you can kiss your radiators goodbye!
What Can I Expect from my Underfloor Heating Installation?
The installation of underfloor heating requires a lot of preparatory work. Your floor must be strengthened and insulated prior to installation to make the most of the heat and loose anything to the ground or crawlspaces. Once this has been done, either electrical mats or heating pipes are laid to distribute the hot water throughout your floor.
Finally, tiles are laid on top and voila! You have lovely warm floors and no more of those pesky cold spots. Some wooden floors can even be heated as well.
Our heating engineers and plumbers will arrange a time and date that suits you for the initial survey and to provide you with an obligation-free quote that is valid for 60 days. We will then complete the installation quickly and efficiently with as little disturbance to your family as possible.
Still not sure if underfloor heating is right for you? Contact our team of experts today for advice and support about underfloor heating in North Glasgow, and we'll find a system that suits you.
What we provide for our customers:
Local Gas Boiler and Central Heating Experts
Quick Call-Out and Fast Work
Private Dwellings & Social Housing
We Lay dust sheets and keep your property clean
Get Your Free Quote
Fill out the form below and we will be in touch as soon as possible
* Figures from the Energy Saving Trust for a Detached house changing from a G rating boiler to an A rated Boiler. These are estimated figures based on installing a new A-rated condensing boiler with a programmer, room thermostat and thermostatic radiator controls (TRVs) in a gas-heated home from an older boiler with a programmer and room thermostat. Savings will vary depending on the size and thermal performance of your home. Figures are based on fuel prices as of April 2017