LPG Boiler Installation, Repair and Replacement in Glasgow
You're not connected to the mains gas supply, so you can't use a normal LNG gas boiler? 
Your property is too far away from any main gas pipes for any gas company to run a gas connection to your house and fit a gas meter? 
You don't have the space and budget to fit an oiler-fired boiler where a large oil tank needs to be installed on your property a safe distance away from your house or building? 
You are wanting to upgrade from old electric heaters or electric storage heaters? 
Do you have a small outhouse and shed or a stationary caravan that you are looking to get heated with a small cheap boiler that won't take up much space or break the bank? 
You have an oil-fired boiler and you want to move to a cleaner, greener fossil fuel? 
In any of these cases, an LPG combi Boiler may be the perfect solution for you. These boilers run on liquid petroleum gas, which is supplied in small portable gas canisters that you can buy from the petrol station and carry by hand rather than LNG gas that is supplied by pipe from the mains gas network. LPG boilers are affordable, reliable, and easy to install. 
LPG has slightly different burning properties than LNG and so the boilers are slightly different. As with installing any boiler including an LPG boiler in the UK, you must legally use a fully licenced and insured Gas Safe registered engineer.  At North Glasgow Boiler Repair we are here to make sure the process is as quick and easy as possible. We're the local Glasgow experts when it comes to LPG boiler installation, so you can rest assured that your new boiler will be up and running in no time 
Contact us today for more information or to schedule a consultation. 
Get A Free Quotation
Fill out the form below and we will be in touch as soon as possible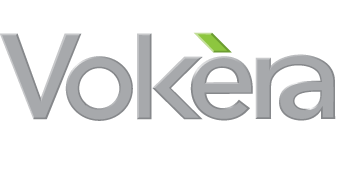 Quality boilers and appliances
A Friendly, Trustworthy Local Company
Highest quality standards
Free Quotation and Survey
Replace an Old or Inefficient Heating System with a New Efficient LPG Combi Boiler – You Could Save On Running and Installation Costs
Heating your home with an old oil boiler or outdated electric heating can be expensive and bad for the environment.  
If your old oil boiler is at the end of its life you may want to weigh up your options with a new LPG boiler. Not only that, but oil boiler produces more harmful emissions that contribute to climate change than LPG boilers do. 
Modern LPG condensing boilers can be highly fuel-efficient running at up to 90% efficiency. They have much cleaner burning emissions than oil boilers do. But often the main reason people choose LPG over Oil is the size and cost of the boiler. An LPG condensing combi boiler is generally much smaller and cheaper to install.  
If you are thinking of a change let our engineers help guide you by helping you weigh up the options for what would work well on your property and the costs involved for fitting and running.  
Customer Reviews
Mus came out and changed my boiler on a sunday after my boiler had died on the saturday. he talked me through everything and made it clear what i had to do in the future when it came to servicing and setting up my boiler warranty for me. all this for a good price. top stuff, i will definitely be using him again if i have any issues
My heating and hot water cut out on Saturday evening - less than an hour later I'm sitting here toasty - thank you!!
Thoroughly professional company from begining to end. Honest and friendly service by engineers that know what they are doing. Worth a try if you are stuck in an emergency or as your regular goto for an annual service. Highly recommended.
No hot water and boiler would'nt reset terrible noise sounded like it was about to blow up so i had to switch off at mains ....i phoned a few different numbers from internet thankfully i called north boiler repair and Mus turned up at my house after finishing all his other jobs that evening .....Came back the next day and replaced my boiler .He was professional polite and for any ladies out their who live on their own ,i felt very comfortable with him in my home .I definitely would recommend him ...Thankyou Mus
We had just got in from holiday in the evening to find the boiler wasn't working. On the off chance, we tried some 24-hour numbers and struck lucky, it was fixed within an hour for a fair price.
No hot water or heating. Came out the same day. Five Stars
Simone Thomson
2021-04-08
My boiler was fixed within 3 or 4 hours of calling. A good price.
I called at 8 am when we found the boiler wouldn't turn on and Mus was with us at 9:30! The boiler was fixed by 10. Very polite, friendly and professional. Totally recommended to anyone reading this.
Caitlin McClean
2021-04-08
Boiler repaired same day. 5 star!
Boiler repaired. Fair Price. Friendly & Professional.
Amelia Brzozowska
2021-04-06
Call Us Now for your Free Quote and Survey
Free Quotation & Free Survey
1 Year Workmanship Guarantee
Save up to £320* on your energy bill
Up to 10 Year Manufacturer Warranties
DO YOU WANT TO SCHEDULE AN APPOINTMENT?
Highly Competitive Prices
Why Choose Us for LPG Boiler Installation?
Inspection and Expert Consultation 
We offer a free consultation service with one of our expert Gas Safe registered engineers. They hold the special ticket required for work on LPG boilers that is different from mains supply LNG boilers.  They'll visit your property, assess your heating requirements and advise you on the best type of LPG boiler for your needs whether it's a new installation or a replacement LPG boiler that you are looking for.  
Hassle-Free Boiler Supply and Installation 
We can supply and install your new LPG boiler quickly and efficiently, with minimal disruption to your property. All of our engineers are Gas Safe registered, so you can be sure that your installation will be carried out safely, legally and to the highest standard. By using our registered engineers any new boiler, you have fitted will also qualify for its full manufacturer's warranty so long as you keep up with an annual servicing schedule.  
LPG Boiler Service and Maintenance 
We recommend that all customers have their boilers serviced annually to keep them running efficiently, keep their manufacturer warranty valid and help prevent breakdowns. Our qualified engineers carry out a thorough check of your boiler, including an assessment of the flue and gas pressure, to ensure that it is operating safely and effectively. We will also give you advice on any maintenance that may be required. 
LPG Boiler Installation Cost in Glasgow
There is no standard cost for an LPG boiler installation in Glasgow, as the price will vary depending on several factors. These include the type and size of boiler you need, as well as the complexity of the installation itself. We will usually come to your property and provide a free assessment and quotation once we have seen what the work will require.  
One of the biggest factors that would contribute to LPG boiler installation cost is the requirement for a large storage tank. Small LPG boilers used only for hot water may only require a small portable gas canister to use as a supply. However, if you have a larger property with a larger property that you are looking to use for central heating as well then you could require a large LPG storage tank to be stored outside on your property.  
In this case, you would have to weigh up the pros and cons compared to an oil system which would also require similar work and costs for large storage tanks.    Such tanks can be either over or underground, whichever is suitable for your home. 
Another cost that you need to take into account is the price of LPG compared to other fuels. LPG has historically been slightly more expensive than LNG and oil but with the recent energy price fluctuations and increase in electricity prices, anyone should consider this.   
For more details on boiler pricing and installation, please contact our team of experts. We would be more than happy to go through the options with you and provide you with a free quotation. 
LPG Boiler Broken Down? Call Us for LPG Boiler Repair in Glasgow
If your LPG boiler has broken down, don't despair! There are not many LPG boiler-qualified gas engineers but we are one of them. Just give us a call and we'll come out to you as soon as possible to carry out LPG boiler repairs in the Glasgow area. We're experts at repairing all sorts of boilers, so you can rest assured that your problem will be fixed in no time at all. 
We know how inconvenient it is to have a broken boiler, so we'll make sure that your boiler repair is our top priority. We offer fair call-out fees in case of an emergency and tell you the cost of repairs beforehand so you don't get any surprises. If a part needs to be replaced, it will be charged separately and we will let you know the price of any parts and get your agreement before we buy them. 
If you need an LPG boiler repair in Glasgow, don't hesitate to give us a call! We're always happy to help. 
What we provide for our customers:
Local Gas Boiler and Central Heating Experts
Quick Call-Out and Fast Work
Private Dwellings & Social Housing
We Lay dust sheets and keep your property clean
Get Your Free Quote
Fill out the form below and we will be in touch as soon as possible
* Figures from the Energy Saving Trust for a Detached house changing from a G rating boiler to an A rated Boiler. These are estimated figures based on installing a new A-rated condensing boiler with a programmer, room thermostat and thermostatic radiator controls (TRVs) in a gas-heated home from an older boiler with a programmer and room thermostat. Savings will vary depending on the size and thermal performance of your home. Figures are based on fuel prices as of April 2017