Gas Boiler Replacement in North Glasgow
Do you need a gas boiler replacement in Glasgow City Cente, the West End, Bearsden or any surrounding areas in North Glasgow? Then you've come to the right place.
Replacing boilers from Glasgow City Center and the West End and Partick, out to Clydebank and Knightsbridge as well as from Bearsden to Milngavie and Bishopbriggs and all surrounding Glasgow North areas.
Our team of expert plumbers and heating engineers here at North Glasgow Boiler Repair are dedicated to serving you. They will remove your old boiler and replace it with a modern, energy-efficient combi, condensing or oil boiler to keep your house nice and warm – even through the cold Glaswegian winters.
Get A Free Quotation
Fill out the form below and we will be in touch as soon as possible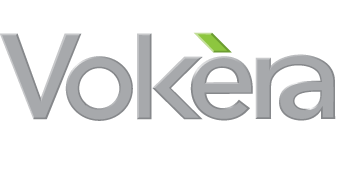 Quality boilers and appliances
A Friendly, Trustworthy Local Company
Highest quality standards
Free Quotation and Survey
Getting a Gas Boiler Replacement in North Glasgow is Easier Than Ever!
It's important to know when your boiler needs replaced. Old boilers can become inefficient, use more energy and can cost you an arm and a leg in repairs.
We understand that getting your boiler replaced is a big decision. Our expert engineers based around the West End, city center and Bearsden will provide you with a high-quality boiler and installation – allowing you peace of mind and affordable energy costs.
Our team will give you a free quote and expert advice on choosing a new boiler at a time that suits you. Get in touch with our team of heating engineers and plumbers here at North Glasgow Boiler Repair today, and we will quickly get you on the way to having your boiler replaced!
Customer Reviews
Would Recommend
★★★★★
"
Offered and explained several options and competitively priced. Would recommend this company.
"
-
Jill Wainwright, Knightswood
Excellent Service
★★★★★
"
An excellent service. Changed out the boiler. House warm and shower has more pressure than before. Gave great advice. Would definitely recommend.
"
-
Felix Thomson, Bearsden
Very Happy
★★★★★
"
I was very happy with the work carried out both on my house and the house of my father. We had boilers fitted in both and they were done quickly and tidily even touching up paintwork behind the boiler. My fathers job was bigger than expected but the guys kept to their original quote. Thanks
"
Call Us Now for your Free Quote and Survey
Free Quotation & Free Survey
1 Year Workmanship Guarantee
Save up to £320* on your energy bill
Up to 10 Year Manufacturer Warranties
Highly Competitive Prices
DO YOU WANT TO SCHEDULE AN APPOINTMENT?
Great Brands for Your New Boiler
Our team of Gas Safe registered engineers at North Glasgow Boiler Repair want your new boiler to be with you for a long, long time. We use our years worth of experience and keep up to date with all the best new models and brands to find medium-to-high quality boilers that you can trust.
The brands listed in the boiler section are our main offerings, but we'll make sure that you get the brand that you want and can work with any boiler on the market. So even if you can't find the boiler brand you are looking for here, let us know the brand that you want, and our team will source it for you at a highly competitive price!
Benefits of Your Boiler Renewal
There are many great reasons to get a brand-new combi, oil or condensing boiler. Your old boiler may only be achieving 50% efficiency, and poor efficiency means higher energy bills and reduces your boilers ability to meet your household needs. By replacing your boiler, heating your home can be improved, cost-effective and more environmentally friendly.
So Get your Boiler Replaced With Us Today!
Whether you need a new combi boiler, condensing boiler or gas boiler, North Glasgow Boiler Repair has the best boiler for you. Our dedicated team of fully qualified plumbers and gas engineers will go above and beyond to make sure that boiler replacements in North Glasgow will be as painless as possible.
Safety Benefits of Replacing Your Old Gas Boiler
The biggest risk of using an old boiler which utilises gas is the threat of a carbon monoxide leak. Carbon monoxide is an odourless and tasteless gas that can have serious health consequences if inhaled.
New boilers come with improved safety features to combat the danger of a carbon monoxide leak, so upgrading your boiler can help to keep your air safe for you and your family.
What we provide for our customers:
Local Gas Boiler and Central Heating Experts
Quick Call-Out and Fast Work
Private Dwellings & Social Housing
We Lay dust sheets and keep your property clean
Get Your Free Quote
Fill out the form below and we will be in touch as soon as possible
* Figures from the Energy Saving Trust for a Detached house changing from a G rating boiler to an A rated Boiler. These are estimated figures based on installing a new A-rated condensing boiler with a programmer, room thermostat and thermostatic radiator controls (TRVs) in a gas-heated home from an older boiler with a programmer and room thermostat. Savings will vary depending on the size and thermal performance of your home. Figures are based on fuel prices as of April 2017