Oil Boiler Services & Oil Central Heating
Oil boiler services, oil central heating and oil fired boilers across Dumbarton and Stirling County in the areas North of Glasgow.
Oil central heating is needed anywhere outside of residential areas not linked to the piped gas network. So if your house isn't on the gas network, our Gas Safe Registered engineers here at North Glasgow Boiler Repair will install an oil fired boiler and an oil storage tank outside of your house so you can stay nice and warm. Oil storage tanks only need to be filled up around once a year, which keeps topping up easy to manage.
We here at North Glasgow Boiler Repair can service, repair or replace all aspects of your gas-fired heating system to make sure that you don't face any nasty surprises. So if you need an oil boiler service in North Glasgow, get in touch with us today!
Get A Free Quotation
Fill out the form below and we will be in touch as soon as possible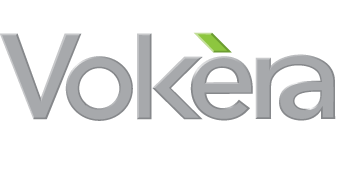 Quality boilers and appliances
A Friendly, Trustworthy Local Company
Highest quality standards
Free Quotation and Survey
Oil Fired Boiler Services in Dumbarton & Stirling County
We here at North Glasgow Boiler Repair offer a wide range of services for oil boilers. If your existing oil boiler is starting to make unusual noises, not fire up or not heat as well as it used to, our team will come out and assess what we can do to keep your oil boiler functioning at its maximum capacity. That's why you should keep North Glasgow Boiler Repair in mind for all your oil fired boiler service needs in Dumbarton and Stirling County!
If your oil boiler is getting on in years, it can be expensive to repair, as parts can be expensive to source and the work can be more complex. We will quote you for repairing your boiler or replacing it with a modern, energy-efficient model, so you can decide which option would work best for you. Our quotes are valid for 60 days and completely obligation-free, so you have the time to consider your options and make the best possible decision.
Oil Central Heating
OFTEC registered engineers who can handle oil fired boilers and oil central heating are not as common as Gas Safe Registered plumbers and engineers. Call us to see if we can help if you are in the areas north of Glasgow
Customer Reviews
Would Recommend
★★★★★
"
Offered and explained several options and competitively priced. Would recommend this company.
"
-
Jill Wainwright, Knightswood
Excellent Service
★★★★★
"
An excellent service. Changed out the boiler. House warm and shower has more pressure than before. Gave great advice. Would definitely recommend.
"
-
Felix Thomson, Bearsden
Very Happy
★★★★★
"
I was very happy with the work carried out both on my house and the house of my father. We had boilers fitted in both and they were done quickly and tidily even touching up paintwork behind the boiler. My fathers job was bigger than expected but the guys kept to their original quote. Thanks
"
Call Us Now for your Free Quote and Survey
Free Quotation & Free Survey
1 Year Workmanship Guarantee
Save up to £320* on your energy bill
Up to 10 Year Manufacturer Warranties
Highly Competitive Prices
DO YOU WANT TO SCHEDULE AN APPOINTMENT?
When Should I Have My Oil Fired Boiler Serviced?
There are many benefits of having your oil boiler serviced regularly. Regular servicing keeps your boiler operating efficiently, reducing not only your fuel bills but also the costly call-out fees from breakdowns. We recommend that all your oil-fired appliances and associated equipment are serviced at least once a year, though please review the recommendations of the manufacturer.
If you notice any signs that your oil fired boiler or any aspect of your oil central heating system is not operating as it should, please do not hesitate in reaching out to here at North Glasgow Boiler Repair and our experts will advise you about our oil boiler services.
Our Team of OFTEC registered Oil Fired Boiler Engineers and Plumbers
There are certain risks associated with the installation and servicing of oil-fired boilers. As oil boilers burn fossil fuels, there is a risk of carbon monoxide generation, which can have serious consequences for your health.
Our team of plumbers and engineers areas north of Glasgow hold all required certifications and training around the safe installation and servicing of oil-fired boilers and are alert to all warning signs that something may be wrong with your boiler.
What we provide for our customers:
Local Gas Boiler and Central Heating Experts
Quick Call-Out and Fast Work
Private Dwellings & Social Housing
We Lay dust sheets and keep your property clean
Get Your Free Quote
Fill out the form below and we will be in touch as soon as possible
* Figures from the Energy Saving Trust for a Detached house changing from a G rating boiler to an A rated Boiler. These are estimated figures based on installing a new A-rated condensing boiler with a programmer, room thermostat and thermostatic radiator controls (TRVs) in a gas-heated home from an older boiler with a programmer and room thermostat. Savings will vary depending on the size and thermal performance of your home. Figures are based on fuel prices as of April 2017