Landlord Gas Safety Certificate in Glasgow
As a landlord, you want to make sure that your tenant's premises are safe and secure. That is why it is critical to obtain a Gas Safety Certificate in Glasgow from us. We offer dependable and economical gas safety checks, giving you peace of mind about the safety of your rental property. Don't take any chances; instead, obtain an up-to-date CP-12 immediately! 
Get A Free Quotation
Fill out the form below and we will be in touch as soon as possible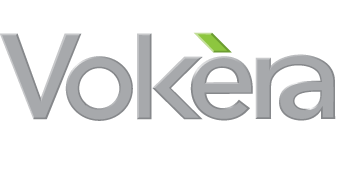 Quality boilers and appliances
A Friendly, Trustworthy Local Company
Highest quality standards
Free Quotation and Survey
Why Does Your Property Need a Gas Safety Check?
As a landlord or property manager, you surely understand the importance of keeping your tenants safe. What you may not know, is that a gas safety check is a fundamental piece of the security requirements. 
If a gas leak is not caught early, it can be extremely harmful and fatal. Furthermore, landlords who fail to have their houses inspected are breaching the law and could face significant fines. 
Put your mind at ease with our gas safety check by North Glasgow Boiler Repair. We'll ensure your rental property has all essential inspections and certifications, so you can rest assured that your tenants are safe from potential threats. With us, you get quick and dependable service at a low cost! 
Our gas engineers will perform the necessary due diligence to assist you in obtaining a CP–12 (Gas Safety Certificate) in Glasgow. Call us today to book a visit by our Gas Safe engineers. 
What Does a Gas Safety Inspection Cover in Glasgow?
Gas safety inspection in Glasgow covers a series of checks. 
A gas safety inspection in Glasgow normally includes assessing the safety of gas appliances (such as boilers, cookers and fires) to ensure they are operating correctly and safely.

 

The inspection also includes visual checks of flues and chimneys to confirm that they are properly placed and working.

 
Gas safety inspections check for any gas leaks to ensure the property's and occupants' safety.

 

The examination ensures that all gas appliances are properly ventilated to avoid carbon monoxide build-up.

 

The examination ensures that all necessary safety devices (such as carbon monoxide detectors) are present and operational.

 
Gas appliances must be checked at least once a year to ensure the safety of the home and family, as well as to comply with legal rules. 
What Is a Gas Safety Check as per HSE?
The HSE recommends that homeowners have an annual gas safety inspection performed by a Gas Safe registered engineer. This guarantees that gas appliances are functioning properly and safely, as well as detecting any gas leaks or other problems. 
Gas safety inspections are required for every property that uses either residential or commercial gas. By having competent professionals do frequent gas safety inspections, you can ensure that any possible gas dangers are recognised and fixed promptly, providing peace of mind and protecting the safety of individuals on the property. 
Customer Reviews
Mus came out and changed my boiler on a sunday after my boiler had died on the saturday. he talked me through everything and made it clear what i had to do in the future when it came to servicing and setting up my boiler warranty for me. all this for a good price. top stuff, i will definitely be using him again if i have any issues
My heating and hot water cut out on Saturday evening - less than an hour later I'm sitting here toasty - thank you!!
Thoroughly professional company from begining to end. Honest and friendly service by engineers that know what they are doing. Worth a try if you are stuck in an emergency or as your regular goto for an annual service. Highly recommended.
No hot water and boiler would'nt reset terrible noise sounded like it was about to blow up so i had to switch off at mains ....i phoned a few different numbers from internet thankfully i called north boiler repair and Mus turned up at my house after finishing all his other jobs that evening .....Came back the next day and replaced my boiler .He was professional polite and for any ladies out their who live on their own ,i felt very comfortable with him in my home .I definitely would recommend him ...Thankyou Mus
We had just got in from holiday in the evening to find the boiler wasn't working. On the off chance, we tried some 24-hour numbers and struck lucky, it was fixed within an hour for a fair price.
No hot water or heating. Came out the same day. Five Stars
Simone Thomson
2021-04-08
My boiler was fixed within 3 or 4 hours of calling. A good price.
I called at 8 am when we found the boiler wouldn't turn on and Mus was with us at 9:30! The boiler was fixed by 10. Very polite, friendly and professional. Totally recommended to anyone reading this.
Caitlin McClean
2021-04-08
Boiler repaired same day. 5 star!
Boiler repaired. Fair Price. Friendly & Professional.
Amelia Brzozowska
2021-04-06
Call Us Now for your Free Quote and Survey
Free Quotation & Free Survey
1 Year Workmanship Guarantee
Save up to £320* on your energy bill
Up to 10 Year Manufacturer Warranties
Highly Competitive Prices
DO YOU WANT TO SCHEDULE AN APPOINTMENT?
Why Choose Us for Annual Gas Safety Inspection in Glasgow?
Our boiler service crew understands the necessity of keeping your gas appliances safe and operational. That is why we provide annual gas safety assessments to ensure your house or business is safe. 
When you hire us to perform a gas safety examination on your property, you will benefit from the following benefits: 
– Professional and certified engineers to inspect your gas appliances 
– Thorough inspection of all gas fittings, installation and pipework 
– Comprehensive safety check for the entire property 
– Identify any dangers or hazards related to gas appliances 
– Suggestions for reducing the possibility of carbon monoxide poisoning 
– Comprehensive report detailing findings from the inspection 
– Ensure that your rental property has all relevant inspections and certifications 
– Adhere to legal requirements to avoid costly fines for noncompliance 
– After successfully completing the inspection process in Glasgow, you will be issued a CP12 (Gas Safety Certificate) 
– We offer competitive prices and endeavour to provide our customers with incomparable value 
– Quick response times for emergency callouts 
– Robust customer service support. We prioritize customer service and delivering high-quality results 
– We also provide flexible scheduling alternatives, such as weekend and evening appointments, to fit your hectic schedule 
Don't take any risks regarding gas safety – choose the experienced, professional team at North Glasgow Boiler Repair and enjoy peace of mind with a safe and secure gas system. 
Cost to Get a Gas Safety Inspection in Scotland
A basic gas safety certificate will typically cost between £50 and £100. In addition to this price, you may be charged separately for each appliance that is examined. Additional fees may apply for any gas safety repairs required to pass inspection. All prices should be discussed with your chosen gas safety engineer in advance. 
FAQs About Gas Safety Inspection
Is a gas safety check really necessary?
Yes. A gas safety assessment is required to ensure the safety of your house and family. Gas appliances can be dangerous if they are used incorrectly or are not examined and serviced on a regular basis by a certified expert. An annual inspection will help identify potential problems, ensuring that all gas-powered equipment in your home is operating safely. 
Is hiring an unlicensed individual for a gas safety inspection safe?
No. It is strongly advised that any gas safety inspection and work be performed by a qualified and certified professional who is licenced by Gas Safe Register. This will assist guarantee that the work is done safely and correctly, so protecting you and your family from potential hazards. 
You will also avoid any heavy fines because it is forbidden for unauthorised personnel to perform any gas work. 
What are the risks of not having an annual gas safety check performed on my rental property?
Annual gas safety inspections are crucial for landlords to comply with legal requirements, avoid fines, voiding of insurance policies, criminal prosecution & prevent CO poisoning, fire hazards, and injury or death of tenants. 
How long is the landlord's gas safety certificate valid in Scotland?
This certificate is valid for 12 months after it is issued. It must be renewed yearly in order to meet safety and legal requirements. 
Is a gas safety certificate required to sell a house in Scotland?
Yes. Before selling any home with gas appliances, all landlords in Scotland are legally required to obtain a valid gas safety certificate.  
Be a responsible landlord, get your gas safety certificate now!
It is your duty as a landlord to ensure that the gas appliances in your property are safe to use. Getting an annual gas safety certificate from a qualified engineer can help you stay on top of this important task and give you peace of mind when renting out your properties. So don't wait any longer – contact us today and get your gas safety certificate now! You'll be glad you did! 
Get Your Free Quote
Fill out the form below and we will be in touch as soon as possible
*Terms and Conditions applied. Our representative will explain to you the exact terms when you get on a call with us
*All the prices are exclusive of VAT