Boiler Repair, Installation and Replacement in Maryhill
Boiler repairs in Maryhill, Glasgow should be taken seriously. Your biggest concern is probably the safety of your loved ones and your property as well. Whether it is any issue with the shell or the drum, vessels and nozzles or simply an annual inspection, we have you covered. We have trusted Gas-Safe engineers and plumbers to make sure that any problems with your boiler get fixed quickly and that you can get back to normal use as quickly as possible.
Our crew is highly skilled and extremely reliable. Customer service is our top priority. Regardless of the boiler type and heating solution you require, you will get a complete 1-year workmanship guarantee on any new installations along with expert advice and recommendations on the various boiler types to choose as well. Say yes to us for reliable boiler repairs and timely replacements.
We Also Help You with Gas Safety Certification in Maryhill!
Looking to rent out your property for the long haul? Want to lease it legally so as to keep your landlord registration? Legally you will need an annual gas safety certification. With us, you get the right protocols and measures. We will ensure that your building clears all the assessments and compliances to be certified as a legal letting property.
Get A Free Quotation
Fill out the form below and we will be in touch as soon as possible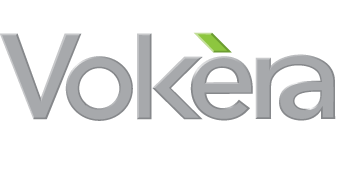 Quality boilers and appliances
A Friendly, Trustworthy Local Company
Highest quality standards
Free Quotation and Survey
Reliable Boiler Installation in Maryhill
Are you constantly struggling with frequent breakdowns? This is the perfect opportunity to look for a boiler replacement in Maryhill. Frequent breakdowns can make your life very difficult and may end up being dangerous or in need of replacement. If the boiler is in a commercial property needless to mention your business is going to suffer too. Whether it is your home or a commercial complex, you need a boiler that is efficient and reliable which you can find with us.
If you invest in a reliable central heating system or indulge in an underfloor heating solution in Maryhill for your property you will be ensuring reduced costs of future maintenance and reliable heating for a long time. Think of the life span of the boiler and its fuel efficiency in the long run before you make this choice. Our heating experts and engineers will assist you with it and more. With fuel costs so high this has become an important decision.
The next time you look for a boiler installation expert in Maryhill, make sure that you are also getting the desired fuel efficiency. Don't wait for the perfect time to ask about the fuel consumption and energy efficiency of the boiler. Choose us and we will make sure that you get a highly efficient and brand-new boiler up and running immediately.
Customer Reviews
Mus came out and changed my boiler on a sunday after my boiler had died on the saturday. he talked me through everything and made it clear what i had to do in the future when it came to servicing and setting up my boiler warranty for me. all this for a good price. top stuff, i will definitely be using him again if i have any issues
My heating and hot water cut out on Saturday evening - less than an hour later I'm sitting here toasty - thank you!!
Thoroughly professional company from begining to end. Honest and friendly service by engineers that know what they are doing. Worth a try if you are stuck in an emergency or as your regular goto for an annual service. Highly recommended.
No hot water and boiler would'nt reset terrible noise sounded like it was about to blow up so i had to switch off at mains ....i phoned a few different numbers from internet thankfully i called north boiler repair and Mus turned up at my house after finishing all his other jobs that evening .....Came back the next day and replaced my boiler .He was professional polite and for any ladies out their who live on their own ,i felt very comfortable with him in my home .I definitely would recommend him ...Thankyou Mus
We had just got in from holiday in the evening to find the boiler wasn't working. On the off chance, we tried some 24-hour numbers and struck lucky, it was fixed within an hour for a fair price.
No hot water or heating. Came out the same day. Five Stars
Simone Thomson
2021-04-08
My boiler was fixed within 3 or 4 hours of calling. A good price.
I called at 8 am when we found the boiler wouldn't turn on and Mus was with us at 9:30! The boiler was fixed by 10. Very polite, friendly and professional. Totally recommended to anyone reading this.
Caitlin McClean
2021-04-08
Boiler repaired same day. 5 star!
Boiler repaired. Fair Price. Friendly & Professional.
Amelia Brzozowska
2021-04-06
Call Us Now for your Free Quote and Survey
Free Quotation & Free Survey
1 Year Workmanship Guarantee
Save up to £320* on your energy bill
Up to 10 Year Manufacturer Warranties
Highly Competitive Prices
DO YOU WANT TO SCHEDULE AN APPOINTMENT?
Our Boiler Servicing and Repair Process
Annual boiler servicing avoids complications, and breakdowns and increases the life of your boiler. There are many parts of a boiler/heating system that need a quick check and possibly a cleaning to avoid repairs and replacement. Your tube furnace might need repairs or replacement. If there is a problem with the adjuster bolts, you might have to replace them as well. You need a reliable expert for any assistance with:
The seals of gas and water
Inspection of heat exchangers
Flues and terminals
Combustion fan inspection and more
At North Glasgow Boiler Repair, we have a streamlined boiler servicing process to ensure that all our customers are satisfied with their service. Our team of trained engineers will inspect your boiler and heating system and check for any potential safety issues. They will also clean the boiler and its components, as well as carry out a full health check to ensure that your boiler is running efficiently. We will also advise you on any replacements or repairs that are needed, so you can make an informed decision about the best way to proceed.
Once our team is finished, we will provide you with a complete report on the condition of your boiler and any necessary repairs or replacements. This will enable you to have peace of mind that your boiler is safe and running efficiently.
Replace Your Commercial Boiler in Maryhill
Call us if you are in the Maryhill area, and have an old or temperamental boiler in a commercial premise that needs to be replaced. Not only do old boilers cost more to run and require frequent repairs, but they can also pose a risk of carbon monoxide poisoning if not properly maintained. Replacing an old boiler is essential for safety and energy efficiency reasons.
So, if you need to replace your commercial boiler or repair it, contact us right away. We are experts in commercial boiler installation and repair in Maryhill. Commercial boilers are boilers over 70kW and legally require a gas engineer with a specialised commercial ticket qualification to repair and install them. Unqualified engineers will often install undersized boilers so that they can fit them themselves but this will leave a building without the full amount of heat or hot water it requires.
We will assess your premises to determine the best boiler for you, taking into account your budget and energy needs. We will then supply and fit the new boiler, as well as carry out all necessary safety checks to ensure it is operating safely and efficiently.
We guarantee all of our new installation work, so you can rest assured that you are getting top-quality service at North Glasgow Boiler Repair. Contact us today for a free, no-obligation quote.
What we provide for our customers:
Local Gas Boiler and Central Heating Experts
Quick Call-Out and Fast Work
Private Dwellings & Social Housing
We Lay dust sheets and keep your property clean
Get Your Free Quote
Fill out the form below and we will be in touch as soon as possible
* Figures from the Energy Saving Trust for a Detached house changing from a G rating boiler to an A rated Boiler. These are estimated figures based on installing a new A-rated condensing boiler with a programmer, room thermostat and thermostatic radiator controls (TRVs) in a gas-heated home from an older boiler with a programmer and room thermostat. Savings will vary depending on the size and thermal performance of your home. Figures are based on fuel prices as of April 2017