Partick Gas Boiler Repairs and Boiler Installations
Call us for Partick Boiler Repairs and new boiler installations in Partick. If you ever experience boiler trouble, you know that you have to look into a few aspects such as the overall cost or repair or replacement, boiler models, boiler age and piping ad flues. Its usually easiest to call a boiler repair gas engineer in Partick to get some free information to get things moving quickly. If you are facing pressure issues or maybe if your radiators are not heating your property adequately, you might benefit from a timely central heating service. Choose a professional gas engineer before minor problems become bigger.
Do you think that it has been more than 5 years since your last boiler installation? If it is out of warranty, it is a good idea to get in touch with your nearest boiler repair company in or gas engineer in Partick. What you need is a highly recommended yet affordable boiler repair company with the latest training in repair and installation work.
Get A Free Quotation
Fill out the form below and we will be in touch as soon as possible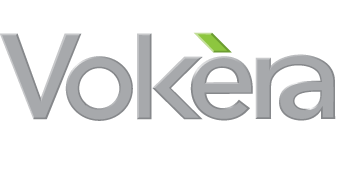 Quality boilers and appliances
A Friendly, Trustworthy Local Company
Highest quality standards
Free Quotation and Survey
Gas Boiler Replacements in Partick
Thinking about boiler replacement in Partick or in need of a new boiler installation? Your boiler may be corroded or keeps breaking down very frequently. If the entire system is temperamental or suffering from various water leaks, this is the right time to invest in a better and more fuel efficient boiler. Get in touch with us and we will send a gas safe engineer to your property to assess the situation and give advice on what is right for you. You can go for a combi boiler or heat-only system and we can supply most brands and models depending upon your budget and needs.
Central heating installations can be handled quickly and hassle free if you have the right professionals by your side. A common complaint of many home owners is that the sizing or the boiler and piping of the overall heating solution is not adequate for the size of home. Choose the correct central heating system and have it installed it correctly with our gas engineers in Partick. You can rely on us for great work and maintaining high safety standards on your property.
Customer Reviews
Would Recommend
★★★★★
"
Offered and explained several options and competitively priced. Would recommend this company.
"
-
Jill Wainwright, Knightswood
Excellent Service
★★★★★
"
An excellent service. Changed out the boiler. House warm and shower has more pressure than before. Gave great advice. Would definitely recommend.
"
-
Felix Thomson, Bearsden
Very Happy
★★★★★
"
I was very happy with the work carried out both on my house and the house of my father. We had boilers fitted in both and they were done quickly and tidily even touching up paintwork behind the boiler. My fathers job was bigger than expected but the guys kept to their original quote. Thanks
"
Call Us Now for your Free Quote and Survey
Free Quotation & Free Survey
1 Year Workmanship Guarantee
Save up to £320* on your energy bill
Up to 10 Year Manufacturer Warranties
Highly Competitive Prices
DO YOU WANT TO SCHEDULE AN APPOINTMENT?
Annual Boiler Servicing can prevent costly Boiler Repairs in Partick
Annual boiler servicing in Partick can get rid of a lot of your boiler related problems and increase the life of the boiler. Not to mention that an annual boiler service is usually required to keep a boiler covered by its manufacturer's warranty. It lets you know about any corrosion or sedimentation in your pipes and furnace and also any potential damage in the ignition and the like. You also get firsthand knowledge about its safety and fuel consumption. Your boiler's performance can be easily assessed if you are regular with your annual boiler servicing. Remember, poor combustion poses a risk of carbon monoxide leakage. Just another reason to make sure you boiler is kept serviced.
Gas Safety Certificates in Partick
Letting property must have a landlords gas safety certificate provided yearly in Partick. Keep on line with the law with our gas safe certification process. You can call today and a qualified and skilled engineer will be with you shortly. Get your property covered with reliable heating and plumbing solutions that will last years without repairs or replacements. Get your gas safety certification from us without delay.
Partick Commercial Gas Engineers
Commercial boiler installation and repairs in Partick are an entirely different task altogether. In many cases, a regular boiler is just not suitable enough to handle the strain that a commercial facility puts on it. Boilers over 75kW used for commercial and larger buildings need a specially qualified gas engineer.
So Get your Boiler Repaired or Replaced With Us Today!
You do not just get a 1 year workmanship guarantee with us but also useful recommendations on what kinds of boilers to choose from. From boiler installation to boiler repair, to annual boiler inspection and upkeep and heating solutions set up, the one local company that you can rely upon is North Glasgow Boiler Repair.
Safety Benefits of Replacing Your Old Gas Boiler
The biggest risk of using an old boiler which utilises gas is the threat of a carbon monoxide leak. Carbon monoxide is an odourless and tasteless gas that can have serious health consequences if inhaled.
New boilers come with improved safety features to combat the danger of a carbon monoxide leak, so upgrading your boiler can help to keep your air safe for you and your family.
What we provide for our customers:
Local Gas Boiler and Central Heating Experts
Quick Call-Out and Fast Work
Private Dwellings & Social Housing
We Lay dust sheets and keep your property clean
Get Your Free Quote
Fill out the form below and we will be in touch as soon as possible
* Figures from the Energy Saving Trust for a Detached house changing from a G rating boiler to an A rated Boiler. These are estimated figures based on installing a new A-rated condensing boiler with a programmer, room thermostat and thermostatic radiator controls (TRVs) in a gas-heated home from an older boiler with a programmer and room thermostat. Savings will vary depending on the size and thermal performance of your home. Figures are based on fuel prices as of April 2017