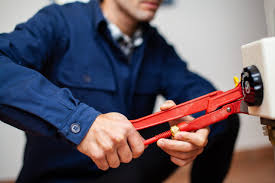 How Much Does a Gas Boiler Repair Cost in North Glasgow?
It is sometimes necessary to replace the boiler, but it can be fixed in most situations. A gas boiler replacement in North Glasgow can be quite an investment and may end up breaking your bank. So it's better to get it repaired if it is not working properly.
Even a repair will cost you money, and you may be wondering how much you will need to pay to have your boiler repaired.
But, before we get into the cost of boiler repair in North Glasgow, let's look at the types of faults that can occur in your boiler and the types of repairs available.
Types of Boiler Repairs You Can Get
Knowing what repair your boiler requires will help you fix it, but it will also give you an estimate of how much that repair might cost. Yes, you got that right. The boiler repair cost is heavily dependent on the nature of the problem and the type of repair required.
Type#1 Boiler Won't Start
If your boiler doesn't start, you probably have one of the following boiler problems:
A broken ignitor – If your boiler isn't producing any heat, it could be due to a malfunctioning ignitor.
Bad thermocouple – A dirty or faulty thermocouple might prevent your boiler from starting up and providing heat.
Bad gas valve – If your boiler's gas valve isn't correctly flowing gas to your boiler, the main gas burners won't light, and the boiler won't start.
Type#2 Boiler keeps shutting off
Short cycling occurs when your boiler begins but then abruptly shuts off. One possible cause of short cycling is that the pilot light on your boiler does not stay lit. A strong draught may cause a pilot light to go out on occasion. If your pilot continues going out, check your boiler room for draughts. Other causes of short boiler cycling include faulty thermostat settings, a broken thermocouple, and an oversized boiler.
Type#3 Boiler runs, but no heat
If your boiler appears to be working properly but does not heat water, the problem is most likely with your circulator pump. The circulator pump is in charge of moving warm water through the radiator and pipes. If your circulator pump fails, your system will struggle to heat your home properly.
Factors that Affect Boiler Repair Cost
Along with the type of repair, a few factors weigh on your gas boiler repair cost. Let's go over them one by one:
1. Type of Repair Needed
As stated before, a boiler repair cost highly depends on the type of repair it needs. The other maintenance we discussed can cost you anywhere between 150 to 700 pounds. Replacing the circular pump of the boiler is the most expensive repair you can face.
2. Available Warranties
Some warranties may cover a portion of the cost of boiler repairs. Check with your boiler installation company to determine if there are any warranties that you can claim for your boiler repair.
3. Boiler Maintenance Frequency
Maintaining your boiler will lessen the likelihood of needing a boiler repair and extend its life. We recommend having your boiler serviced once a year, and it would be ideal if you could call in for boiler maintenance twice a year.
4. Contractor/Plumber You Hire
The boiler repair cost may vary from contractor to contractor. So you should take quotes from three to four plumbers and choose the pricing and service that suits your budget and needs.
Call Professionals for Gas Boiler Service and Repair
Has your gas boiler broken down during winter? Or do you need it fixed later in the night? To schedule a gas boiler service or repair, call North Glasgow Boiler Repair. We also offer a 24-hour emergency service to come to your aid on a rainy day.
Fill out the form below and we will be in touch as soon as possible